What is SMART LIFE?
UNICOR Smart Life Service is an exclusive Smart door lock Service which is based on wireless and IoT technology. It allows you to manage
real-time access records and door lock function settings through dedicate app, in addition to basic functions such as opening and closing of doors
using smart phone.
Safety and Convenience with Smart Technology
UNICOR SMART LIFE
Location base Smart open (Auto opening)

Real-time push Notification service

App open/Close function

Remote Open/close

Password Change

One-Time use Password

Access record check
SMART OPEN
Using state-of-art location-based G.Area technology, the door lockopens automatically when you just get to the door lock with registered smart phone. Enjoy the innovative easy life with powerful security technology.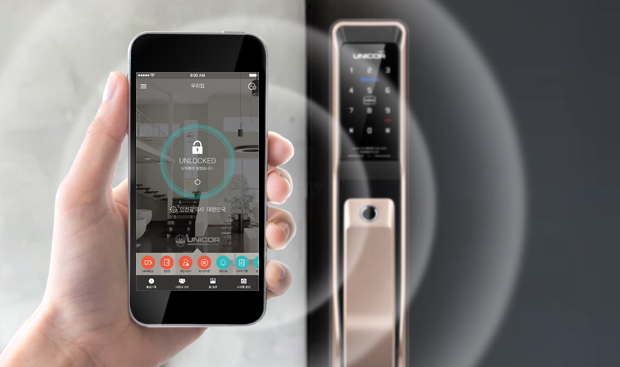 MAGIC TOUCH
A light touching the key pad only with registered smart phone can open the door lock and this Magic Touch service is a unique PATENT technology of UNICOR HIGHTEC. You can choose between Smart open and Magic touch.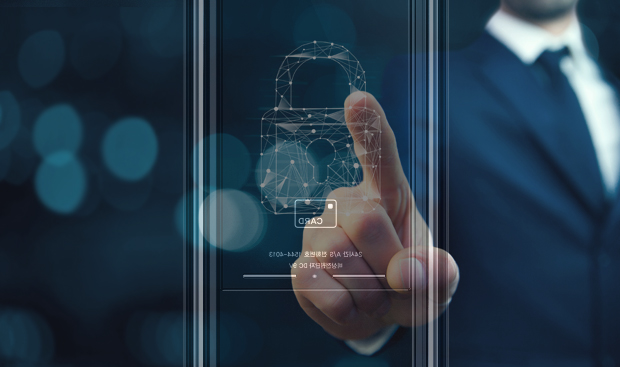 Remote Open/Close
You can open/close the door lock by the smart phone app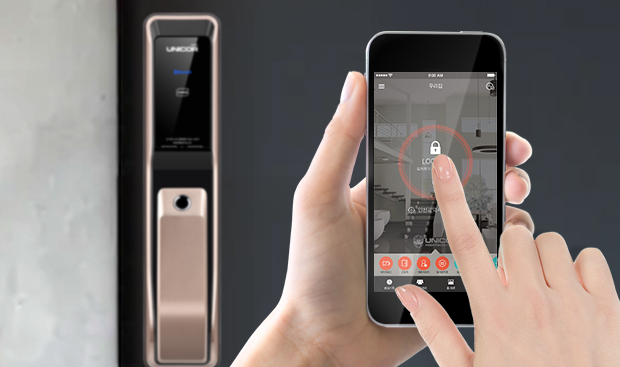 Welcome Function
[ Real Time Push Alarm ]
Were you worried about your child's safe return home in the absence? You can check the entry and exit of family members through the real-time push alarm.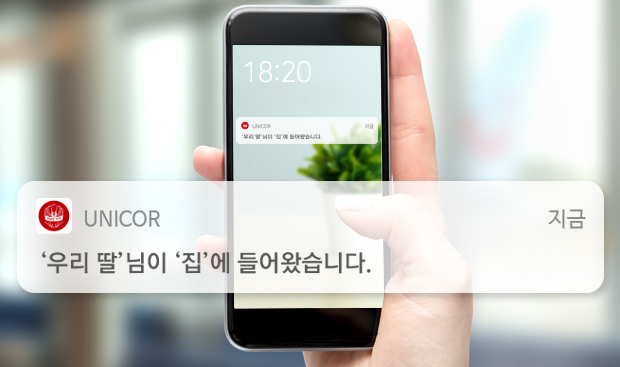 Guest Key Generating Function
This function is useful for people who enter certain places for a short period of time, such as motels, public servants, etc. You can create a Guest Key that can only be used for a specified entry period.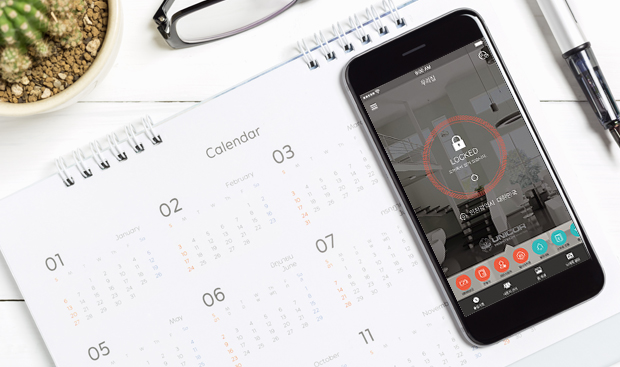 Single-use Password Generating Function
Useful functions for once-in-a-time visitors such as courier driver, a guest, etc. This is convenient single-use password generating function that is used only once and is deleted automatically after using.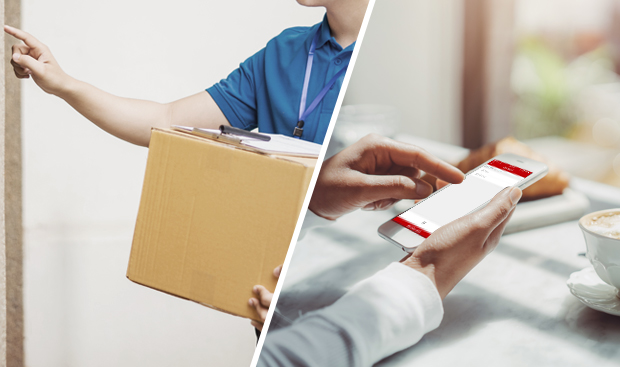 Easy and Fast Setting Change
The smartphone-only app makes it easy, fast and secure to change the password of the door lock/setting a single-use password/Smart Open/Magic Touch functions.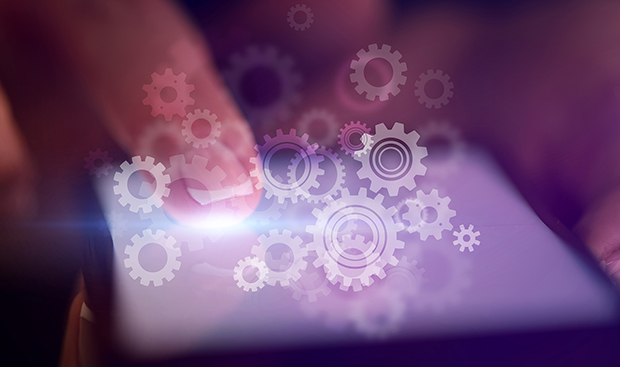 UNICOR Bluetooth Door Lock with Smart Life Service
The Smart Life Service is available on every UNICOR Door Lock products with Bluetooth. Check the BLUETOOTH mark printed on the product.
The kinds of UNICOR SMART LIFE SERVICE
Using Bluetooth Door Lock only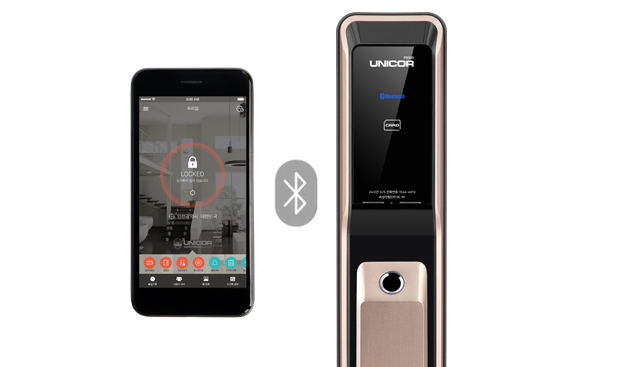 Using WiFi together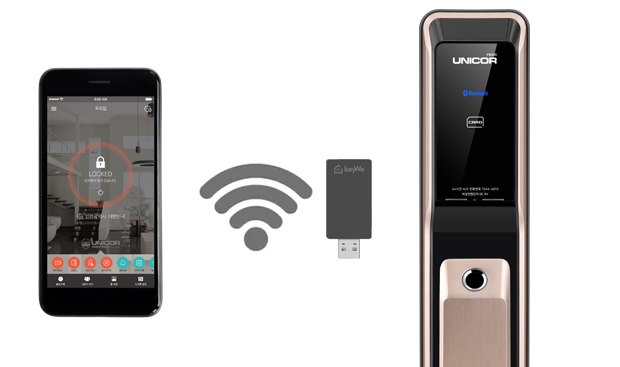 Remote Open/Close
Available at close (Bluetooth receiving) range
Available in real-time at far, nationwide and anywhere in the world
Changing Settings
Available at close (Bluetooth receiving) range
Available in real-time at far, nationwide and anywhere in the world
You can use remote control and all functions of Smart Life service in real-time by interlinking UNICOR Bluetooth door lock with UNICOR Smart Life WiFi bridge.
UNICOR Smart Life Service is delivered to the Smart Life WiFi Bridge through a wireless router that is being used at home or office. It makes you control the smart door lock freely.
UNICOR Smart Life App
Search Google Play Store and Apple App Store for "Unico Smart Life"
Supportive smart phone specification
Most smart phones are supported, but depending on the hardware specification or function, they may not be supported or have limited functionality.

It is also recommended that you upgrade your OS to the latest version for easy compatibility

※ Recommend OS
OS Version : Android V5.0 and higher / iOS V10.0 and higher